The power of the fantastic nine
Nowadays, the number of people leading a stressful lifestyle is constantly growing, which may be one additional reason why so many of them suffer from multiple digestive complaints as stress can trigger symptoms of functional gastrointestinal disorders. It is important to bear in mind that these symptoms are often occur simultaneously or are interlinked. Iberogast® offers a holistic approach, which means that this clinically proven, fast-acting remedy targets multiple symptoms simultaneously, due to the fact that it consists of a combination of nine medicinal plant extracts that have different effects on different parts of the gastrointestinal. Thanks to this multi-target effect, Iberogast® can relieve stomach and bowel pain, as well as further symptoms. And the "fantastic nine" includes…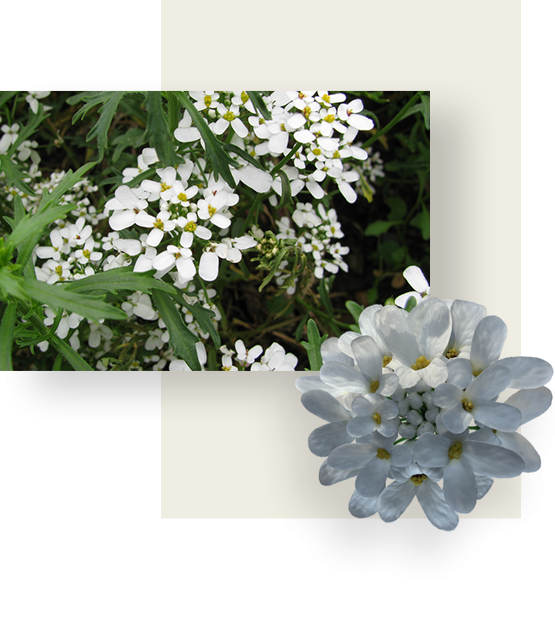 Iberis amara (Bitter candytuft) – big effects brought about by small flowers
This herbal extract helps to keep your digestive system moving normally. Bitter candytuft is rich in flavonoids and glucosinolates and is the main ingredient in Iberogast® for helping move food in the right direction. It has a tonicizing effect on slack muscles such as in the lower, transporter area of the stomach to boost forward motion. It also has anti-inflammatory properties by reducing free radicals.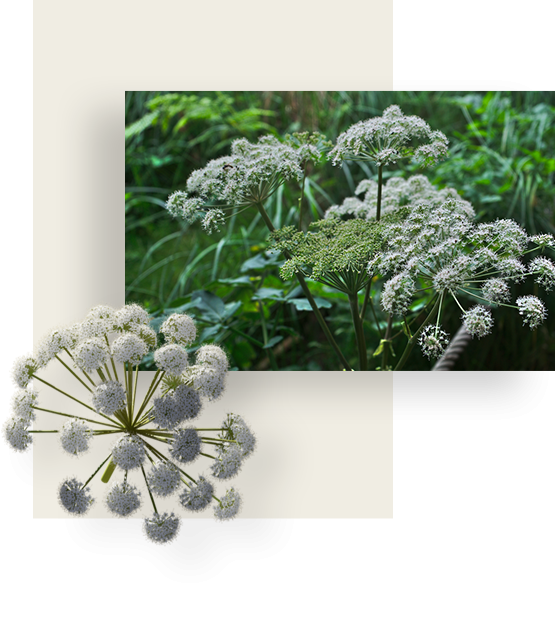 Angelica root (Angelicae radix) – angelic powers to combat gastrointestinal problems
This plant extract helps to relieve cramps and spasms and relaxes your gastrointestinal muscles. It contains essential oils, coumarins, flavonoids and amaroids, and has anti-oxidative effects and shows an anti-inflammatory action.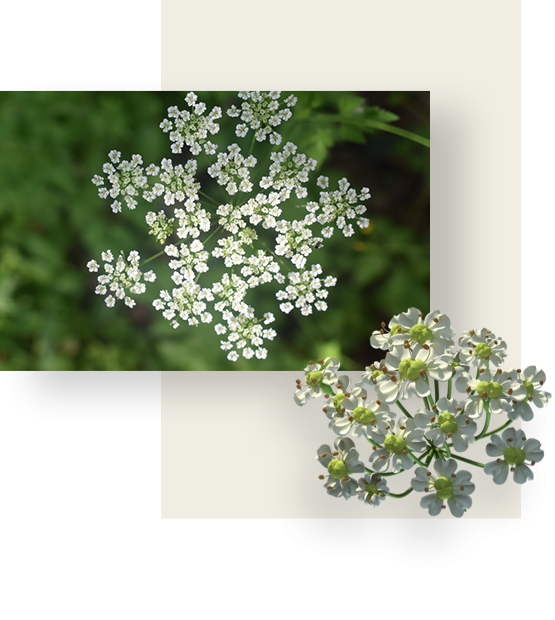 Caraway fruit (Carvi fructis) – much more than a culinary herb
The valuable ingredients of the caraway stimulate digestion. Caraway is a prominent anti-flatulent and can also counteract inflammation in the gastrointestinal tract and has antimicrobial effect. In Iberogast® the extracts of caraway fruits contribute to its mucosa protective effect.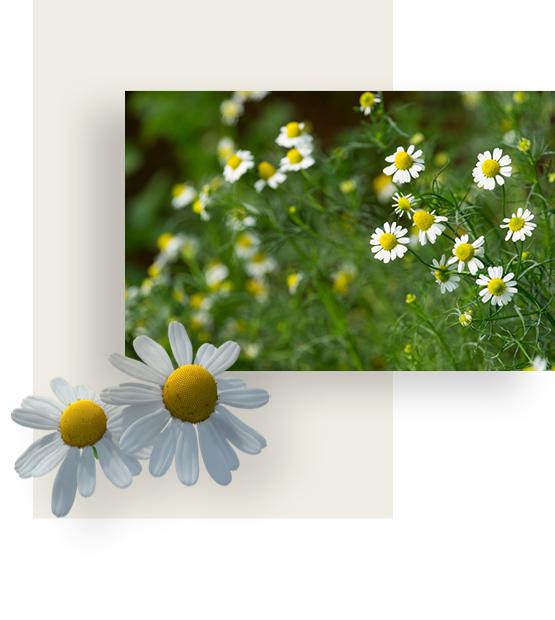 Camomile flowers (Matricariae flos) – universal ingredient
This medicinal herb helps keep your digestive system moving as it should, as it has a relaxing effect and can balance motility of the stomach and my help to relieve abdominal cramps and spasms.

The chamomile flower is rich in essential oils, plant acids, coumarins and flavonoids. It has anti-inflammatory actions.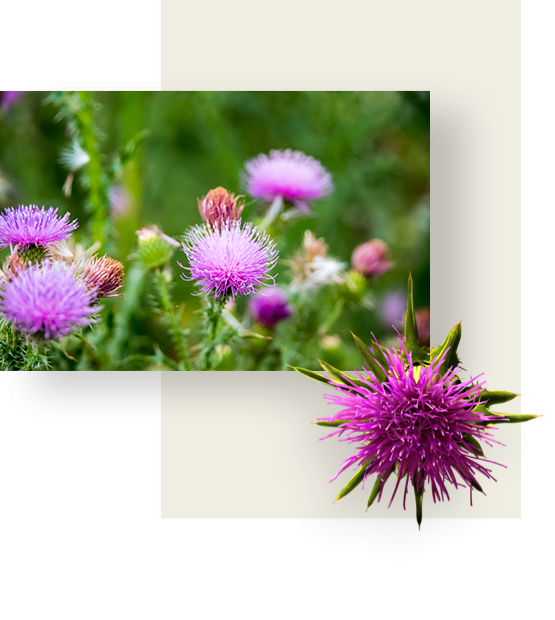 Milk thistle fruits (Cardui mariae fructus) – a crowned plant that protects the liver
St Mary's thistle fruits include medicinal ingredients: flavonolignans, neolignanes and flavonoids.

Milk thistle has a strong cell-protecting effect. Milk thistle's benefits include its mucosa-protective properties, which unfold in the stomach. In addition, they can fight off free radicals and are anti-inflammatory.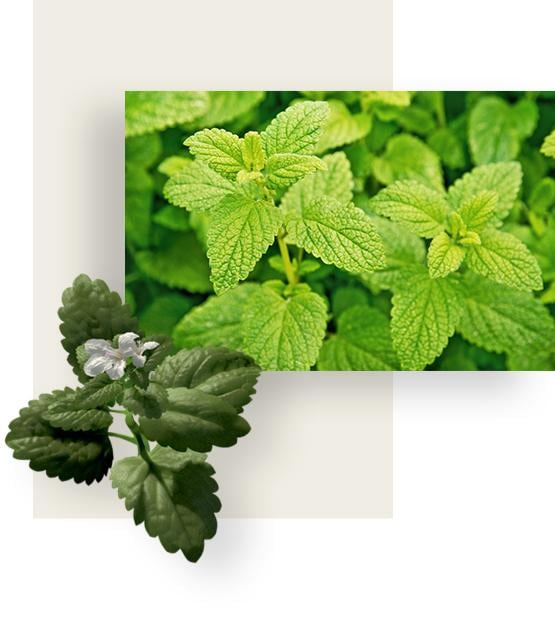 Lemon balm leaves (Melissae folium) – liquid gold that calms the stomach
This extract has a calming effect, helping to easing stomach and bowel cramps, as well as reducing gas and pain. It also helps reduce free radicals.

Recognised for its strong and zesty lemon fragrance, lemon balm contains essential oils, lamiaceae tannins, triterpene acids and flavonoids.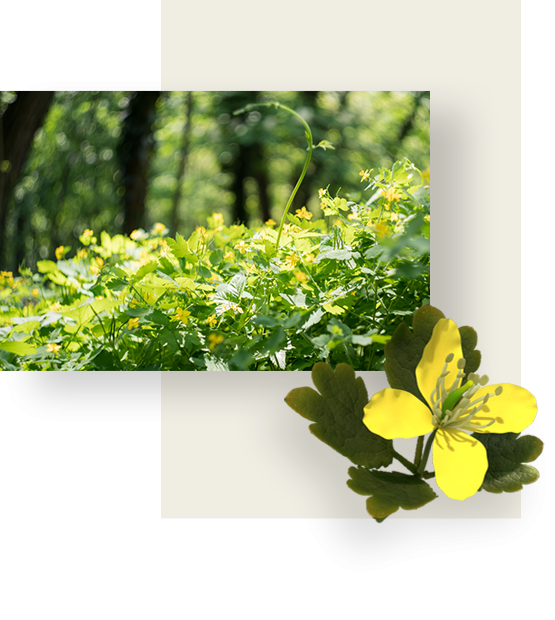 Celandine (Chelidonium herba) – a gift from heaven for the stomach
This medicinal herb has anti spasmodic activity and can help to keep your digestive system moving normally, which may promote digestion, relieve cramps and have anti-inflammatory effects.

It contains alkaloids and plant acids. These give the herb its anti-microbial and antiviral properties.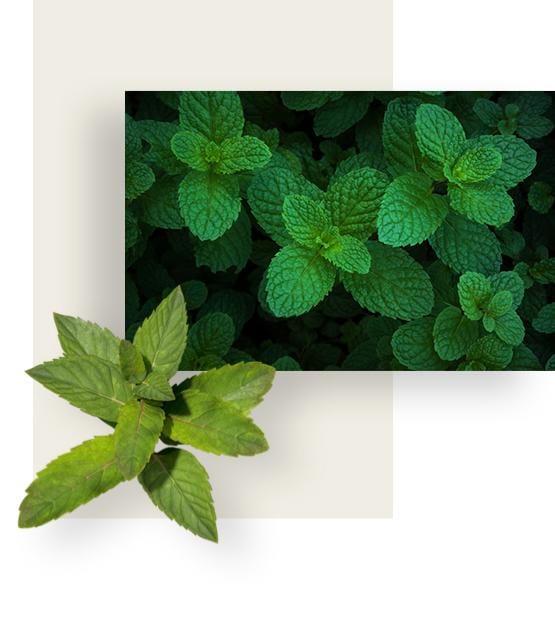 Peppermint leaves (Menthae piperitae folium) – aromatic and medicinal
With a sharp, fresh fragrance, peppermint leaves extracts help to relieve cramps in the stomach and bowels. They can also ease stomach pain and reduce bloating and gas.

This medicinal herb is rich in essential oils and lamiaceae tannins, which give it its beneficial effects including anti-inflammatory and anti-oxidative action.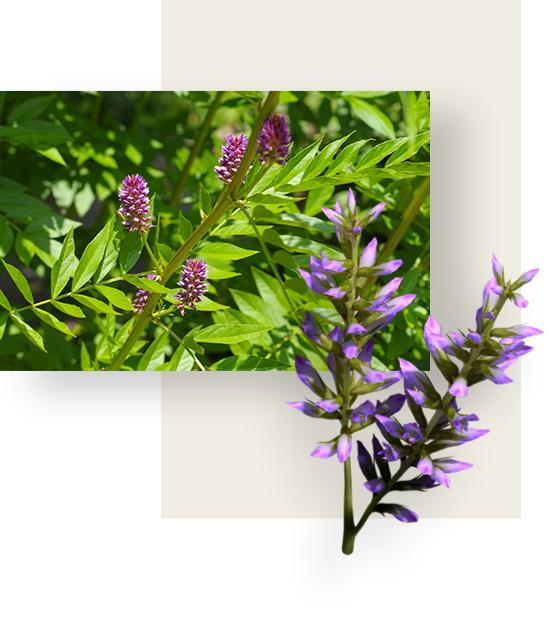 Liquorice root (Liquiritiae radix) – a sweet that is good for the stomach
This medicinal herb relieves cramps in the stomach and bowels and helps relieve your stomach pain.

Liquorice has an anti-inflammatory action and contains glycyrrhizic acid. It also contains flavonoids, phytosterols and coumarins for relaxing the stomach muscles.